Forgotten technology makes it possible to call during vacation for free and without a mobile network signal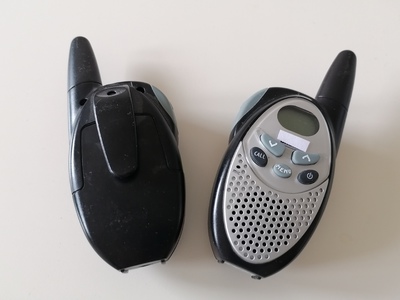 All kinds of things can happen during alpine tourism at home and abroad as well. It is important to stay in touch with the world around you, which is not always possible in the mountains, because the signal of the mobile network is not available everywhere. On the way to a vacation aborad, communication between cars can be unintentionally expensive and complicated. In such cases, the Telecommunication union of Slovak Republic recommends having an almost forgotten technology as a backup, which allows you to communicate for free even in places without a mobile network signal.

The injured mountain hiker could not call for help

Peter's second home is the European mountains, where he spends his free time with his friends and engages in alpine tourism. Despite thorough preparation for each trip, an unexpected situation can occur. During one ascent, the group split into two parts - one decided to slow down, the other continued the ascent to the alpine hut. Peter wanted to take interesting photos and short videos. He stepped badly, injured his leg and could not walk. There was no mobile network signal available in the area, so they could not call the mountain service or their friends, whom they could see high above them with binoculars. The good thing about the accident was that he was not alone and his injury was not life-threatening. One of the friends got separated from the group, found the signal and called for help. The tourists would not have gotten into such a situation if they had with them an almost forgotten technology - radio stations with which both groups could communicate and call for help faster.

Communication between cars during the trip on vacation became unexpectedly complicated and expensive for them

If you are going on vacation to Slovakia or to European countries, you will most likely choose to travel by car. It was no different in the case of Mrs. Renata, who together with her family and friends decided to go to the sea and at the same time to get to know the countries of the former Yugoslavia. She already found out during the trip that it can be a problem to call the crews of all the cars quickly if necessary, and she also didn't know that she would be facing a high bill for mobile services when she returned. She did not realize that not all countries of the former Yugoslavia are members of the European Union and that outside the EU she will pay significantly more for calling. Even in such cases, the Telecommunications union of Slovak Republic recommends the use of radio stations, which enable free and fast communication between car crews.

What radio stations are suitable?

Citizens Band (Citizens Band) radios or PMR 446 radios are most often used for this purpose. CB radios, which are also available for vehicles with an external antenna, make it possible to establish connections over longer distances. Hand-held radio stations PMR 446, which are sold in pairs, are more suitable for mountain tourism, they can be smaller, lighter and allow direct line-of-sight connection, according to the manufacturers, up to a distance of 3 to 5 km. Those with the VOX function are automatically activated by voice and allow you to have your hands free.
Only those radios that are marked with the "CE" and meet international conditions should be available in stores. For CB and PMR 446 stations, you do not need to obtain any permission or pay for frequencies. It is important to know that it is forbidden to make modifications to the radio stations that would change their characteristics, as this would expose you to the risk of a fine.